5 Questions to Help Brokers Select the Right Benefits Technology Provider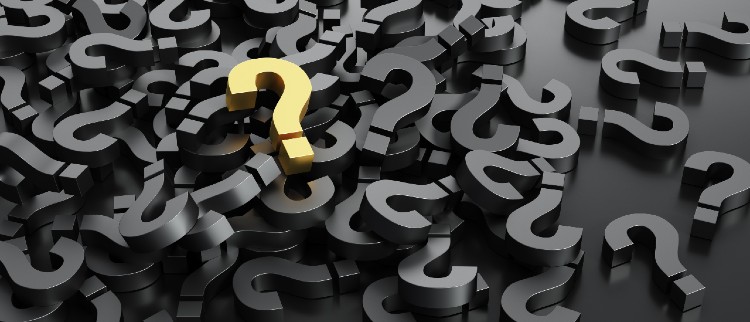 Those working in benefits consulting are at a crossroads. The past two years have changed just about everything we do, and the customers we serve are very different from what they were before. The physical, mental and financial strain of COVID-19 has pushed employers to support their workforce by investing more in their benefits than ever before, while coping with the pressures of ever-increasing health care costs. health.
Meanwhile, employees are working remotely, scattered across the country and harder to reach than ever. And sadly, they're not getting the memo on all the shiny new benefits offerings you and your clients have worked so hard to put in place: our research shows that 2 in 5 employees say they don't understand communications on the benefits they receive.
Worse still, our old benefits communication manual no longer works. That thing called the Perks Portal? Employees only go there once a year, according to a recent study by Jellyvision, while 50% of employees are unsure how to find the best care at the lowest cost. It all adds up to wasted dollars: C-suite executives say 53% of their healthcare spending is wasted due to confusing benefits.
So if there was ever a time to reinvent our benefits communication strategies, this is it. Let's help our clients maximize their benefits investment and finally give employees the information they need to make more informed benefits decisions.
It all starts with a benefits engagement platform.
Why Invest in Earnings Engagement Technology?
Benefits Communication Software Eliminates Confusion and Stress.
Unsurprisingly, 52% of employees say choosing their benefits is stressful. Don't forget that it's like a foreign language for them; but they also know that one wrong move can have serious consequences. This is probably why 1 in 4 employees spends more than seven hours researching their benefits before making selections – time they would probably prefer to spend on other things.
And because they are so frustrated, employees are asking for your help. They believe you have the answers they're looking for, and 1 in 5 employees said they want Continued benefits education. They're not getting what they need through traditional methods, and they really don't want to spend any more time in meetings or reading benefit materials. They want a more targeted approach — to get the information they need in less time.
This is where employee benefits software can come in. It breaks down complex benefit offerings and plan designs into easily understood terms, and offers personalized recommendations based on an employee's unique needs.
The best part? It only takes about 15 minutes on average, a far cry from the 7+ hours employees spend researching on their own. And after using benefits technology, 85% of employees have a better understanding of their benefits. This means happier, more satisfied employees who aren't afraid to choose and use their benefits, and who also recognize the value of understanding them
It saves time for you (and your customers).
The right benefits engagement tool can empower your brokerage and your clients in many ways. In fact, 70% of benefits consultants say that technology has increased their overall efficiency.
The bottom line is that you don't have time to sit down with every employee and offer personalized benefits recommendations (even though 41% of employees say that's what they would prefer). Thus, a benefits engagement tool is a scalable and consistent way to show employees which plans are right for them based on their own personal needs, and offer automated recommendations throughout the year without spending hours on e-mail campaigns and other communication initiatives.
How to Evaluate a Benefits Technology Provider
Even if you're not doing a formal bidding process, it's still a good idea to check out a few vendors so you get a full picture of your options. Don't forget to ask detailed questions about pricing (i.e. product cost, implementation fees, etc.). Nobody likes surprises after having already signed the contract.
Let's go over five essential questions to ask that will help you select the right benefits technology provider.
1. How long does the implementation take?
Make sure you understand the complete setup schedule from start to finish. Who will be responsible for implementation? What information does the supplier need from your client or team to get started? How will it work with your customers' technology platforms?
A great benefits tech tool shouldn't take more than a few weeks to get up and running. Additionally, the solution should complement or integrate with current technology and processes, not overwhelm it.
2. What is customer support like?
Even cutting-edge technology doesn't pay much when a vendor doesn't even talk to you. Once your new platform is in place, who will be there to support you? Can we come into contact with a human? Does your technology provider reach out to you to understand what is and isn't working for you or your customers? Partners don't hide, so avoid just submitting requests through a portal, general inbox, or through a chatbot. A great supplier will always foster an ongoing conversation.
Plus, great vendors will have talking points and resources you can use when pitching to the people holding the purse strings. After all, it is these valuable selling points that will win stakeholder support.
3. What is their reputation?
Building your practice took nothing less than blood, sweat and tears. Your reputation is paramount and your team works diligently to uphold it. Like it or not, the partners you contract are an extension of your team and a reflection of your business, so they should have the credentials to match.
We encourage you to exercise due diligence in assessing a supplier's reputation, integrity and credibility.
Whether it's a startup or a well-established company, try to learn as much as you can about the vendor's reputation. Remember that working with a startup can have its perks. Startups are sometimes more willing to add more "goodies" to win your client's business. All new market entrants will experience obstacles along the way; however, a great vendor will not promise a seamless implementation when rolling out new products or features. It's a red flag.
4. What kind of return on investment can you expect?
Great vendors work hard to understand goals, track metrics over time, and are able to clearly communicate how their product has helped you achieve your goals. During the verification process, make sure you get a sense of how the vendor defines and measures success, and ask for case studies with cold, hard numbers to understand what kind of ROI your customers can expect. expect.
5. How much will it cost us?
Talking about money is never easy, but price plays a huge role in any technology buying decision, and the pandemic has made the overall cost more important than ever. In fact, when we surveyed our broker partners earlier this year, they told us that overall cost was the most important factor when choosing a new provider:
So make sure you have an idea of ​​all the costs associated with the technology providers you control. Ask detailed questions about when you'll be billed, how often, and if there are any implementation, maintenance, or other additional fees you'll be responsible for.
Ultimately, there are plenty of technology providers out there with great benefits. The tricky part is finding one that works well for your brokerage and your clients. The tips above will help you narrow down your choices so your team can focus on what really matters.
Keith Vallera serves like Jellyvision vice-president of Channel Sales. Before first the Channel Sales team, he work in Operations, learning all the is of to know about jelly vision benefits commitment Platform, XANDER, including his favorite ice cream cream flavor. When Keith does not work, he likes scary movies, pickleball and hiking.