AMP Bank Focuses on Brokers for Mortgage Push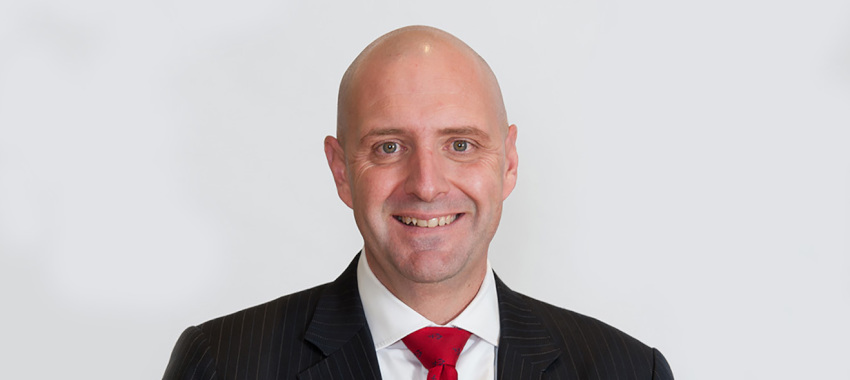 The third-party channel will play an intrinsic role in repositioning AMP Bank as it seeks to grow its loan portfolio through brokers and enhanced digital capabilities, its new chief executive has revealed.
AMP has transformed rapidly over the past three years, having abandoned its vertically integrated life insurance and wealth management offerings and now focusing on building its banking arm and mortgage portfolio.
While the bank's residential mortgage portfolio stood at $ 20.6 billion in 1H21, it had grown to $ 21.3 billion by the third quarter of 2021 – which, according to him, was motivated by its modernized basic system which made it possible to increase by 70% the capacity of origination of real estate loans.
During its investor strategy day last week (November 30), the group exposed its future "path [to the] new CHA", in which he said he "invest to develop AMP Bank", with a key factor influencing its strategic direction being "growing client dependence on brokers" as well as growing reliance on digital capabilities and digital channels.
Speaking to The Adviser about the mortgage surge, AMP Bank's new general manager, Sean O'Malley, confirmed that the brokerage channel was "really important" to the bank as it was its "predominant channel and [AMP's] predominant channel for a long time ".
The New Bank MD said: "We certainly note the importance that brokers have for Australians as well; the latest results show 66% of flows go through the broker channel. It is therefore a very important channel.
"For us, we'we are focused on improving the service we provide to brokers and therefore serve clients. "
According to Mr. O'Malley, AMP Bank will particularly focus on three key service areas for the broker channel next year.
"When we think of brokerage services, we really think of it in a [few] manners. First of all, the turnaround time / waiting time is a critical point. Our time for yes this year has been solid – and comments from the [Broker Pulse] survey has shown this to be solid – but, our aspiration is to dramatically improve response time yes next year," said Mr. O'Malley.
"Beyond the time of yes, we also think that the ease of doing business with us is really important. Our "how" on those two things is to leverage more of the technology.
"Over the past few years, AMP Bank has done a lot of heavy technology work: renovating our core system, investing in automatic lending, and we are investing more in digitization …
"For the next year, brokers should expect that we will continue to invest in technologies that make it easier for brokers to do business with us. [and] how we can dispose of the waste within the time frame to get a loan approved. It's largely technology-driven, but it's also simplification. We therefore strive to continue to simplify our offers and also simplify our application process itself.
According to MD Bank, new enhancements for the broker channel coming in 2022 will include:
Relying on its partnerships with illion to extend its decision-making capacity in the area of ​​auto credit

Integration of electronic signatures for applications

Electronic identification and identity verification "Improve and continue deployment" (currently provided by greenID)

Make greater use of open banking data (via its NextGen.Net and Frollo partnership) to "simplify" the application process
He told The Adviser: "Really pleasantly, we've gone from about 20% approved car loans to about 60% approved car mortgages this year. And we did that by being able to move further into a data-driven assessment. We are able to provide more information in our engine and therefore we are able to make it easier for brokers, with fewer inquiries, for example.
"We believe there are more opportunities to continue to look at how we use data, including how we will leverage open banking to be able to take other forms of data, ingest it into the engine and therefore take more decisions faster.
"Today, about 60% of our loans are decided on car loans. I would see that increase probably another 15 to 20 percentage point increase next year.
"So all of these improvements will make it easier for brokers and clients to do business with us.
"What we tell our brokers is basically about the service proposition. We aim not only to provide fast turnaround times, but also consistent and predictable results, which means that a broker can – with confidence – recommend AMP Bank to their clients.
The bank has put in place its Broker Support team over the past year to help prepare for this push into the channel, having recently recruited Paul Herbert as the new head of intermediary distribution and governance, whose mission is to stimulate the growth of mortgages and strengthen the bank's service offering for brokers and advisers.
Next year AMP will also welcome Felicia Trewin, currently AustralianSuper Group Director for Technology Services, as the new Chief Technology Officer (CTO) and member of the Group Executive Committee.
Ms Trewin will take up her new role in March 2022, reporting to AMP Chief Executive Officer Alexis George, and will be responsible for leading the group's technology strategy and accelerating the adoption of digital and data technology across all businesses. banking and patrimonial.
Speaking about Ms Trewin's appointment earlier this month, Ms George said: "Digital and data is a key part of our strategy and we are delighted to have found a technology leader with Felicia's ability to do move our agenda forward.
"She will bring energy and a fresh outlook, but also her vast experience in the wealth and banking sectors. During her career, Felicia has [worked] on the full spectrum of technology, from the development of new technologies to the delivery and optimization of large programs. We look forward to welcoming him to the AMP.
The bank is also currently in the recruiting phase in Victoria, seeking to strengthen its state team and expand its presence outside of its Sydney stronghold.
[Related: AMP hires intermediary head]
Annie kane
Annie Kane is the managing editor of The Adviser and Mortgage Business.
In addition to writing about the Australian brokerage industry, mortgage market, financial regulation, fintechs and the broader lending landscape – Annie is also the host of Elite Broker and In Focus podcasts and The Adviser Live webcasts. .
Send an email to Annie at: This e-mail address is protected from spam. You need JavaScript enabled to view it.