Blue Ridge Companies Celebrates Residential Property Management Career Week | Business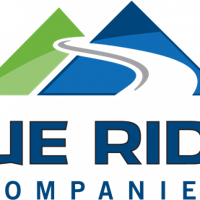 HIGH POINT, North Carolina – Join Blue Ridge Companies as they celebrate Residential Property Management (RPM) Career Week. It's a way to highlight all the great careers available in residential real estate management and to thank their teams for all they do every day to keep their properties running smoothly and residents happy.
Each weekday, Blue Ridge Companies and the National Apartment Association (NAA) will celebrate a different side of RPM.
Monday: Maintenance Monday thanking Blue Ridge's maintenance crews for all their hard work in keeping properties running – from the refrigerators to the pool.
Tuesday: Thank a teammate on Tuesday. This is an opportunity for our teams to thank their collaborators and for the residents to thank the teams for everything they do on site.
Wednesday: Day of the apartment teams on site. This day shows the appreciation of all RPM professionals who work with Blue Ridge Companies. It is a way of showing appreciation for the on-site staff of the rental housing industry who have made apartment communities work.
Thusday: Celebrate diversity, equality and inclusion on Thursday. Blue Ridge Companies will recognize their work to increase D, E and I, and celebrate their D, E and I team for their work with communities this year.
Friday: Find your dream career on Friday. Blue Ridge Companies and RPM offer a variety of occupations. Visit BlueRidgeCompanies.com/careers.aspx for more information on career opportunities available with Blue Ridge Companies.
"We look forward to celebrating our team members and the careers that make what we do possible," said Executive Vice President Susan Passmore. "Our teams work hard every day in their professions to create great resident experiences, and we want to celebrate that."
Connect with Blue Ridge Companies at Facebook.com/BlueRidgeCompanies, @Blue_Ridge_Co on Twitter and @BlueRidgeCompanies on Instagram.
###
About Blue Ridge Companies
Blue Ridge Companies is a land development, property management and construction services company based in High Point, North Carolina. The company provides quality management for luxury apartment communities throughout the Southeast. Blue Ridge Companies' mission is to create a positive impact for everyone we touch so that we leave every community better than we found it.
About the ANA
The National Apartment Association (NAA) is the leading voice and resource through advocacy, education and collaboration on behalf of the rental housing industry. As a federation of 152 affiliates, NAA has over 82,000 members representing over 10 million apartments worldwide. NAA believes that rental housing is a valued partner in every community that emphasizes integrity, responsibility, collaboration, community responsibility, inclusivity and innovation. To learn more, visit www.naahq.org.