Brokers to gain market share for SMEs: Judo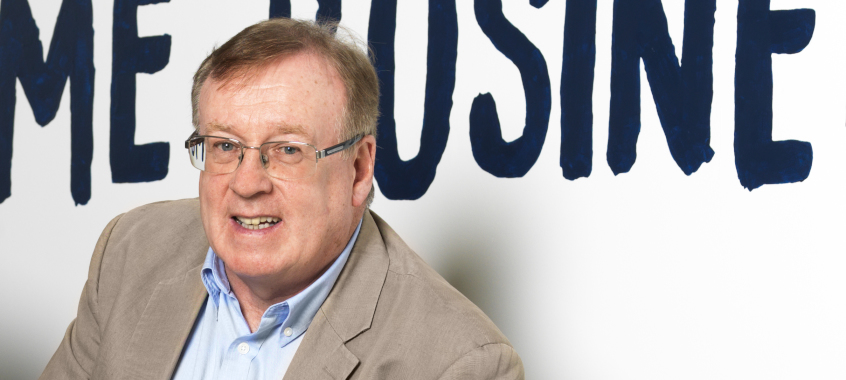 The bank predicted that brokers will participate in half of all small business financings over the next few years as competition between lenders intensifies.
Judo Bank, a specialist in small businesses, released its results for the six months ending in December, revealing a net after-tax loss of $16.1 million, resulting from one-time costs related to its initial public offering (IPO) in November. .
The bank's pre-tax profit, which excludes about $23 million in IPO costs, was $3 million.
Meanwhile, Judo's loan portfolio had jumped 38% in the half to $4.85 billion.
About 75% of the bank's portfolio comes from brokers. While Judo has targeted growth from both its direct origins and its brokers, it is also looking to shift its loan portfolio split between the two channels to 50:50.
As Chris Bayliss, chief financial officer and deputy managing director of Judo, explained to The Adviser, the ratio would reflect what the bank thinks the SME credit system will look like in the years to come.
"We believe that brokers today represent around 30-35% of all flows in the SME economy and that this is slowly increasing to 50%, say, in the next three to five years," Mr. Bayliss.
"So when we're aiming to be 50:50 what we're basically saying is we intend to play the full market."
The lender currently has about 900 accredited brokers. Mr. Bayliss does not expect the accredited strength to increase significantly, but the bank is looking to increase the number of referrals from these brokers.
Meanwhile, Judo CEO Joseph Healy added that the bank will take a more direct approach to developing its proprietary channel. He weighed his service, networking and customer referrals, as well as his marketing.
"We kind of kept the brand and the marketing somewhat under the radar as we proved our credentials in the marketplace," Mr. Healy told The Adviser.
"But there comes a point, which we're at right now, where we're going to start raising the profile of the brand and our marketing, which will help drive a lot more direct business."
The competition heats up
Judo was launched in 2016 to fill a gap in the SME lending market, marketing itself as a bank for small businesses. Last year, the bank estimated unmet demand for SME credit at around $120 billion.
However, Mr. Healy has watched the sector shift in recent months. Judo predicted that business loans would grow by 8.75% in the year 2022 – which would be the highest growth rate in around 14 years, according to the CEO.
"We are seeing increased competition, no doubt about it, from certainly two of the major banks," Mr. Healy said.
"But you know, we continue to focus on our game, which does a great service for SMEs."
Judo aspires in the medium term to reach $15-20 million in loans, which would represent about 3% of the market, Mr. Healy estimated (assuming there is no market growth).
The bank has also set a more immediate target of growing its loan portfolio to $6 billion by the end of June – up from its current total of $4.8 billion. There are already around $1 billion in loans pending in the pipeline, Healy said, expressing confidence in the bank's ability to meet that target.
During the six-month period, the bank also managed to increase the underlying net interest margin by 8 basis points, to 273 basis points, which Judo CEO Mr Healy described as "contrary to industry trends.
"All banks last month reported a reduction in net interest margin, so we are pleased to have been able to report an improvement," he said.
Looking ahead to potential hikes in Reserve Bank cash rates over the coming year, Mr Healy said he was confident assessments of his firm's operating condition left it with clients well placed to handle any movement.
"Seventy-five percent of our loans, of our portfolio today, were made during the COVID period," he said.
"And so we were looking at corporate lending risks with eyes wide open, aware of the significant uncertainty in the environment."
[Related: SME lender raises $10m to expand scope]
Sarah Simkins
Sarah Simpkins is the managing editor of Mortgage Business and The Adviser.
Previously, she reported on banking, financial services and wealth management for InvestorDaily and ifa.
You can contact her on This email address is protected from spam. You need JavaScript enabled to view it..