Brokers urged to help ease anxiety over rising rates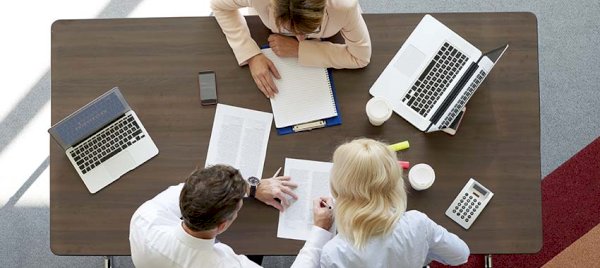 The FBAA is calling on brokers to help clients understand the impact of rate hikes after finding that the majority of borrowers don't think they can afford the repayment increases.
the The Finance Brokers Association of Australia (FBAA) is urging finance and mortgage brokers to be 'proactive' and help clients understand how they can prepare for future rate hikes, after a new survey found the majority of borrowers think they would have a hard time meeting larger repayments.
According to the survey of 1,004 Australians, conducted by McCrindle researchers on behalf of the FBAA between August 20 and 25, 2021, 75% of respondents said rising interest rates would put pressure on their financial situation.
More than half (57%) of respondents said that – if their monthly rent or mortgage payments increased by $300 – they couldn't afford it. Only 9% said they would be "extremely likely" to be able to afford a raise of $300 a month.
The FBAA suggested that an increase of $300 per month was notable, as it was equivalent to a 1% increase in the interest rate on the average Australian mortgage (from around $574,000, according to the latest Loan Indicators Australian Bureau of Statistics report, covering September 2021).
Low-income households, those living in remote areas, as well as single parents and retirees, were the most likely to believe they couldn't afford the extra $300 a month.
A similar proportion of borrowers (56%) agreed that if interest rates rise, they should consider refinancing their home loans.
Brokers are the solution: Peter White
Given growing speculation that the Reserve Bank of Australia (RBA) may increase rates next year, the brokers association is now warning borrowers that the cash rate hasn't risen in the past 11 years – and asking brokers to help them better prepare for future rate hikes.
Mr White explained: "Based on historical interest rates, we are in a very unique situation of extended, very low rates… So the only way is up.
"The housing market is overheated and banks, regulators and the government are already talking about raising the floor rate (a higher rate used to calculate repayments) to slow borrowing. This, along with rise in fixed rates, indicates a rise in interest rates.
"Inflation is also on the rise and is expected to rise further. The rise in inflation in New Zealand comes saw a rate increase there, and other countries, including the UK and the US, have increased their rates or are talking about it. Australia is no exception to international trends.
"Many Australians are clearly on the brink and sleepwalking into disaster, living in the false hope that rates will stay this low.
"This survey is a wake-up call and shows that even a small rate hike – which looks more likely next year with rising inflation – could be catastrophic for our nation.
The FBAA MD added that brokers were "the answer" to helping borrowers prepare.
Mr White said: "The times we live in will change and when rates go up and borrowing slows down (and I've seen this cycle repeated many times over the years), finance and mortgage brokers need to be proactive and be the primary source of information and assistance for our customers.
"We are the solution. We can provide our customers with the help they need far more than lenders. That's what makes us such a vital part of the lending landscape.
"I recommend that brokers start preparing their clients now by informing them of the possibilities and what they need to do to be able to deal with possible future rate increases.
"We can never forget [that] the reason [why] Brokers write the majority of mortgages because of customer service. This survey provides us with another unique opportunity to exceed customer expectations and enhance our value. »
While responses from the FBAA survey show a high level of anxiety over larger loan repayments, Luci Ellis, Deputy Governor (Economics) of the Reserve Bank of Australia (RBA), said this week that the majority of borrowers have a cushion at their disposal.
Ms Ellis commented: "PPeople pocketed money in clearing accounts and redrew accounts during this time… [T]They effectively pay more than necessary, and this is paid back on their mortgage and future service needs.
"So an important context here is that if and when rates end up going up, a lot of people won't actually need to increase their actual repayment, because they'are already paying more than necessary, according to their loan agreement. »
[Related: Borrower priorities differ to what brokers think they are: Connective research]
Annie Kane
Annie Kane is the editor of The Adviser and Mortgage Business.
As well as writing about the Australian brokerage industry, the mortgage market, financial regulation, fintech and the wider lending landscape, Annie is also the host of the Elite Broker and In Focus podcasts and The Adviser webcasts. Live.
Email Annie at: This email address is protected from spam. You need JavaScript enabled to view it.