Campus Property Management changes name and sells 1,100 units in $150 million sale | Lodging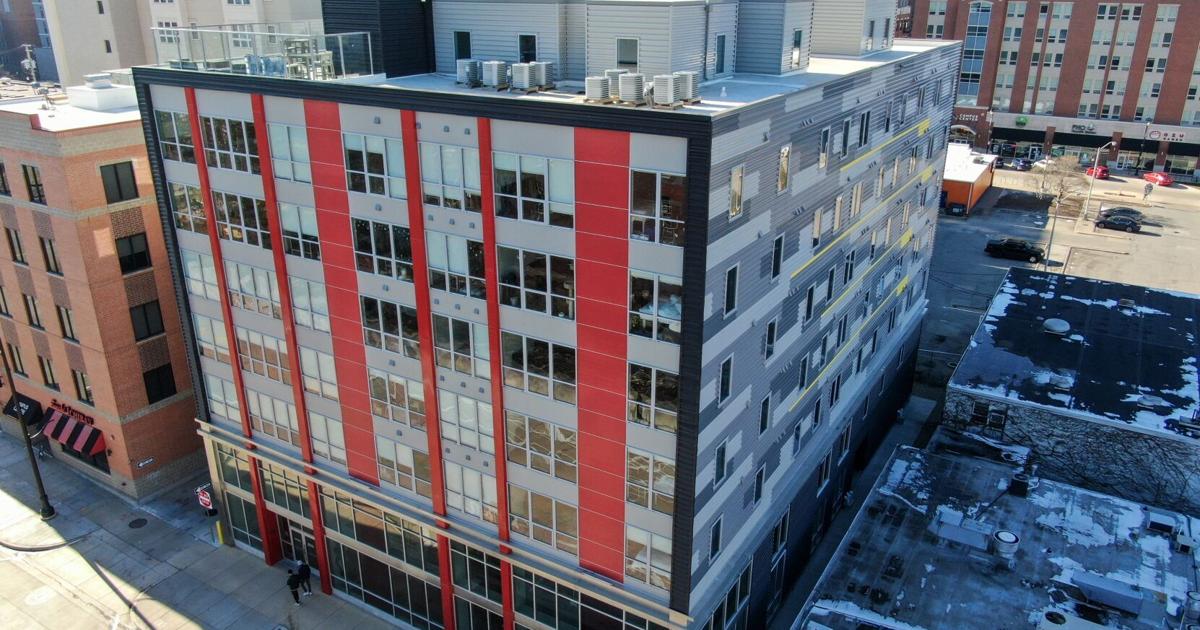 CHAMPAIGN – Two local housing groups have just completed what could be the biggest real estate purchase in Champaign County history.
Community Property Management, formerly known as Campus Property Management, has sold more than 50 of its buildings around the University of Illinois campus for $150 million to Fairlawn Capital, a real estate investment management firm with offices in Champaign and Chicago.
Properties sold include 1,086 separate units, mostly student apartments. Fairlawn has its own UI campus housing division – Smile Student Living, with over 1,500 apartments.
Brokerage firm Marcus & Millichap staged the nine-figure deal after learning Campus Property Management was "ready to divest" of its student housing holdings, said Scott Harris, the brokerage firm's senior managing director of investments. .
Fairlawn "wanted to expand its footprint in the Champaign-Urbana market and recognized the value-added opportunity to reposition a number of assets through unit upgrades and reconfigurations, as well as the addition of certain amenities," he said.
Campus Property Management has been leasing properties in the Campustown area for over 50 years. Its most recent development was completed three years ago.
Sometime in 2021, the company changed the word "Campus" in its name to "Community" and began featuring off-campus properties such as Hessel on the Park and 217 Neil on its website.
"We are delighted to acquire this significant and well-located portfolio on the UIUC campus and are excited about the long-term potential as we reposition these assets with our best management team," Will Thompson, Managing Partner of Fairlawn Capital, said in a press release.
The search for a buyer for the CPM campus properties began in late 2020, Harris said. The sale took place in four separate "slices" or housing groupings, the first of which took place in September 2021.
"We considered selling the properties to multiple groups, but (CPM) preferred to sell them to a single buyer," Harris said.
Harris said he's "relatively certain" the specs for the sale — $150 million, more than 50 buildings, nearly 1,100 units — exceed anything Champaign County has ever seen.
"Looking at comparable sales in the market, we couldn't find any of this magnitude," he said.
The News-Gazette was unable to reach Fairlawn Capital or Community Property Management for further comment.
Campus property management buildings sold to Fairlawn Capital
| Address | Units |
| --- | --- |
| 401W Springfield | 4 |
| 107 E Healey | 21 |
| 106-108E Healey | 36 |
| 307 West Colombia | 2 |
| 103 McCullough | 4 |
| 404E Clark | ten |
| 608 E Chalmers | 18 |
| 506S Fourth | 24 |
| 506W Elm | 11 |
| 304 E Daniel | 36 |
| 301 E Chalmers | 17 |
| 905W Oregon | 18 |
| 105S Wright | 25 |
| 804 West Illinois | 28 |
| 48th John | 28 |
| 1009W Stoughton | 8 |
| 103 E Chalmers | 16 |
| 507S Fourth | 16 |
| 812 W Nevada | ten |
| 907 W Oregon | 14 |
| 303 E Green | 14 |
| 408 E Healey | 64 |
| 52 E Armory | 52 |
| 57 E Chalmers | 20 |
| 202 E Chalmers | 40 |
| 408 East Springfield | 44 |
| 104NL&809WS | 23 |
| 107-11 East Springfield | 64 |
| 809-13WS105NB Urbana Commons | 60 |
| 51-53 E Green | 31 |
| 405 E Stoughton | 12 |
| 402S Fifth | ten |
| 608 E White | 12 |
| 402 N Gregory | 8 |
| 212 E White | 8 |
| 301 E Clark | 8 |
| 1010W Stoughton | 60 |
| 903-909 S Grasshopper | 20 |
| 57th John | 12 |
| 1106 S Euclid | 21 |
| 503 E Stoughton | 12 |
| 806S Third | ten |
| 106-108 N Busey | 3 |
| 709W Stoughton | 1 |
| 106 S Gregory | 25 |
| 510 E White | ten |
| 615S Wright | 56 |
| 606 East Stoughton | 24 |
| 309 E John | 16 |
| TOTAL | 1086 |