Central Oklahoma Construction, Brokerage, Insurance and Property Management Company Celebrates New Norman Headquarters | New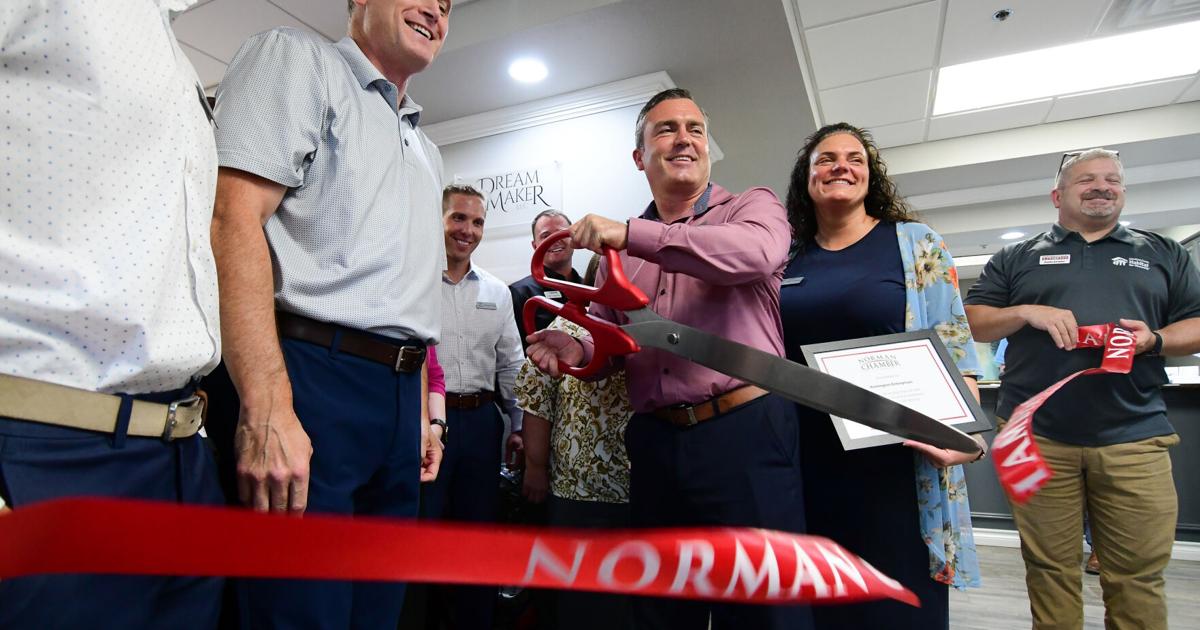 Now in a new Normandy headquarters, Daniel Remington is looking to continue building the legacy of his business that began over 20 years ago.
The Norman Chamber and many members of the local business community gathered at Remington Enterprises New Digs, 2460 Boardwalk St., for a grand opening event to celebrate the grand opening of a corporate headquarters for its properties. Remington owns Buffalo Insurance, Dream Maker Property Management and Quality Buildings Manufacturing, and has also developed Silver Ram Investments Land Development and Remington Residential Construction.
"We are very grateful to be part of Norman, Newcastle, Blanchard and all the surrounding communities through our home building program, our insurance program, our real estate brokerage and last but not least our property management company" , said Remington. "Thank you all for allowing us to be part of Norman and spending part of your day with us."
Remington started in real estate in 2001 with the purchase, renovation and sale of a house in Midwest City. He said the inspiration to get into real estate started when he bought an industry course after watching a late-night infomercial. In 2003, he quit his job at Tinker Air Force Base and focused full time on real estate.
This was the formula with several renovations, until 2004 when he switched to building new homes and started his first land development project in Newcastle in 2005.
For Remington, Norman not only provided the opportunity to consolidate all of his businesses under one roof, but with one son studying at the University of Oklahoma and another in high school with the intention of going to college. there, Remington said it would be nice to be closer to campus.
Scott Martin, President and CEO of the Normandy Chamber of Commerce, said the Remingtons have an inspiring entrepreneurial history.
"Daniel, his wife Kindle and their family have been growing and building their business for years, branching out in many different ways, which is representative of this incredible building – their new home for their business," Martin said. "We at the Chamber of Commerce are thrilled to be a part of their success story and we are excited to partner with them as they continue to grow and help our community thrive."
In 50 days, Remington said it would build 88 houses on the east side of Norman. The rental properties will be managed by his property management company, which he says is unique.
"We mow the yards to keep them looking great all the time, and we do a 90-day maintenance visit on every property we have, and we walk around the house to make sure everything is in good working order for that tenant makes sure they have a great place to live," Remington said.
"They went out in this 110 degrees [heat] here's the hottest day of the summer so far, and we really appreciate you all taking the time to come and meet us," Remington said during the ribbon cutting.
Jeff Elkins covers business, life and community stories for The Transcript. Reach him at [email protected] or @JeffElkins12 on Twitter.