Connective brokers settled $75 billion in mortgages in 2021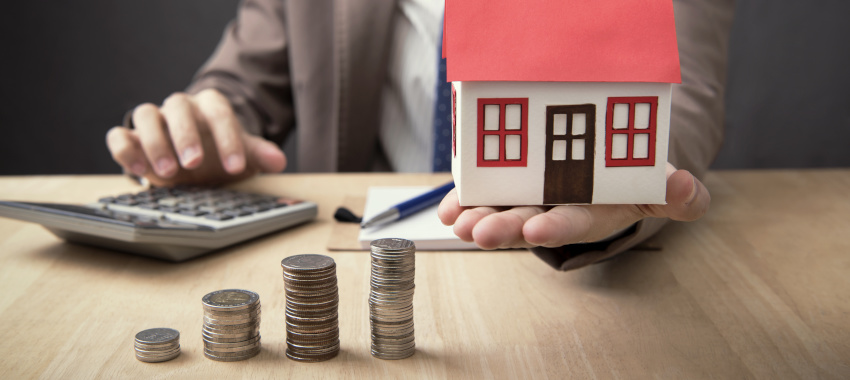 Brokers at the leading aggregator settled a record $75 billion in home loans last year, up 44%, the group found.
Aggregation group Connective revealed that its brokers filed $110.06 billion in residential real estate loan applications in calendar year 2021, the first time the group topped the $100 billion mark in course of a calendar year.
In 2021, Connective brokers settled a total of $74.9 billion in home loans, also a new record.
Settlement figures mark a 44 percent increase over the previous year.
December 2021 saw particularly strong activity, with Connective brokers settling $8.96 billion in residential loans, compared to $5.80 billion in December 2020 (up 55%).
Reflecting overall property market trends, NSW maintained the highest value of residential properties at $35.3 billion, a 66% increase on the previous year.
However, the strongest growth in residential settlements for Connective brokers occurred in Queensland, with lending settlements in that state up 81% to $12.2 billion.
Speaking to The Adviser about the numbers, Connective chief executive Glenn Lees and executive director Mark Haron said growth had been fueled by a combination of the group welcoming more members over the course of the year, a growing consumer preference to use the brokerage channel. in an increasingly broad and changing credit environment, and improved CRM technology enabling Dealer Members to be more productive.
Mr Haron said the group saw membership growth over the year due to new members joining the group, as well as existing broker members hiring more staff to help meet the demand.
"One of the things we're trying to do as an aggregator is allow them to grow their business more effectively and efficiently. So there's this natural growth, the organic growth of existing members, and certainly attracting brokers with us," said Mr. Haron.
"A lot of these brokers were growing and looking for more efficient ways to run their business. They look to us as their aggregator of choice to do so. Much of this is driven by our technology.
Mr. Lees added, "This is an extraordinary time of demand for brokers, and we believe our software, Mercury Nexus, has been instrumental in helping brokers achieve these records. Our members have been able to capitalize on the demand for mortgages and strengthen their business with our support.
"I think the growth we saw last year was also driven by the same thing that has driven growth every year: consumer recognition of the value that brokers bring to their financial journey."
Growth in trade and asset finance
In addition to record residential figures, the group also recorded record volumes of commercial financing and assets.
Brokers underwriting commercial loans reached $7.40 billion in total settlements for 2021, up 83% year-over-year. December 2021 was the best performing month for Connective trading brokers, achieving $904 million in settlements, up 93% from December 2020.
Western Australia saw the strongest growth in commercial borrowing with a 107% year-on-year growth in settlements.
Similarly, the asset finance arm of the business has seen strong growth, with more than 1,000 Connective asset finance brokers (20% more than in 2020) settling $2.51 billion for the calendar year, an increase of 49% year over year.
Westpac retained the top lender for Connective brokerage asset finance settlements in 2021.
Brent Starrenburg, head of Connective Asset Finance, told The Adviser: "We actually went from just under $1.7 billion to $2.5 billion in settlements last year, so that's been a significant growth trajectory.
He suggested this was due to more brokers focusing on asset finance (whether exclusively or diversifying their offering); there was a greater choice of lenders on the AF panel offering more solutions; there were more government support mechanisms in place during the year (such as instant asset write-offs and SME grants); and because "in general, the landscape has been quite strong" (especially for leisure goods and cars).
"There are all kinds of projects going on, all of which need equipment and all of which need equipment to be funded. Our brokers have their finger on the pulse and are actually there to support these businesses and secure the financing and use of this equipment and these vehicles," Mr. said Starrenburg.
Mr. Lees concluded by noting that, overall, brokers operating under the aggregation group settled a total of $85 billion.
"The numbers say it all – Connective brokers fly. 2021 has been a great year, and a great year for brokers who have taken advantage of the opportunities the market has presented. We are optimistic that 2022 will bring more success to our brokers – they have already started this year with a bang, filing $5.9 billion in claims in January," he said.
The CEO added that the Connective team had grown by almost 15% in the past year to continue supporting brokers, particularly in the scenarios, compliance and technology teams.
[Related:Aggregator launches 'fully digital home loan']
Annie Kane
Annie Kane is the editor of The Adviser and Mortgage Business.
As well as writing about the Australian brokerage industry, the mortgage market, financial regulation, fintech and the wider lending landscape, Annie is also the host of the Elite Broker and In Focus podcasts and The Adviser webcasts. Live.
Email Annie at: This email address is protected from spam. You need JavaScript enabled to view it.