'Give us a chance': ANZ Group retail head asks brokers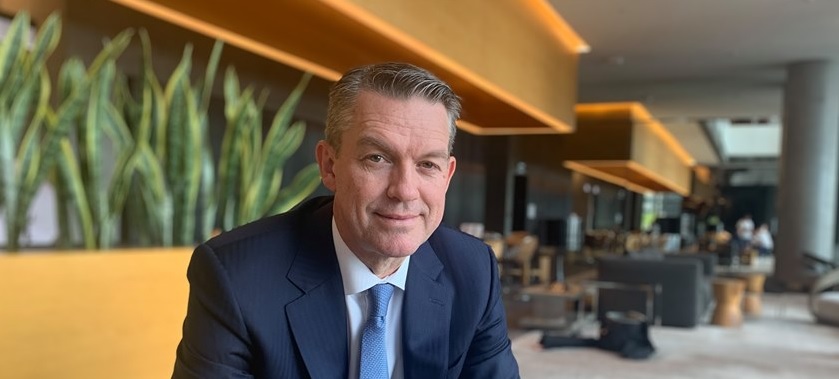 "Significant progress" has been made in bank execution times for brokers, the retail and commercial banking group director said, urging brokers to see for themselves.
Mark Hand, group director for Australian retail and business banking at Australian and New Zealand Banking Group (ANZ), said the big bank had made progress on its turnaround times for the channel. brokers, and called on brokers to try the lender so their mortgage customers can see for themselves.
ANZ has publicly recognized its turnaround failings on several occasions and introduced changes in its evaluation process to address ongoing delays, which have included the onboarding and relocation of staff, and recently revamped its third-party management team.
Speaking to The Adviser about the changes, Mr Hand suggested that the bank had been able to make progress in reducing its turnaround times by "simplifying policies", changing the way it reviews documents, digitizing some documents, automating processes and adding capacity to the system.
He acknowledged that although many changes have been made some time ago, they are only just beginning to bear fruit.
"We're a pretty manual shop – as many banks were – and I think from a technology perspective we were behind other banks in digitizing incoming documents. The problem is that when you don't scan the documents, it's hard to [show] that you have read, understood and validated this document. So often the next person in the process who might accept the case would end up redoing work that had been done earlier because the system was unable to validate that this document had been validated. So part of the work we've done around automation has been to effectively scan documents, improve workflow to [the] documents move to the next part of the process faster and more efficiently, but also improving requirements, reducing requirements,Mr. Hand said.
Addressing the increase in credit assessment staff, Mr. Hand continued: "It sounds simple to add people to the assessment process, but really if you need to hire someone who isn't from that background (and all the banks have hired so you can't just pinch others banks), you went to train people to do these jobs.
"Teaching them how to make a loan takes time, understanding our systems. Then you have to make them do simple business and… do[ing] a decent number of simple trades to get a skill level, then you have to speed them through the more complex trades.
"Right now we're seeing that we actually have the ability to make simple deals, so we have other people we're training to move into the more complex space.
"We have made significant progress in this area. If you talk to the broker community, they will be able to tell you that the numbers and types of execution times they are seeing from us now are vastly improved from what they were.
"I was looking at the numbers from last night and it was under three [business] days for simple broker trades, and it is down to about eight days for complex trades.
The ANZ Group's director for retail and corporate banking in Australia told The Adviser that the bank had reviewed all of its brokerage processes to "be much more automated and improve [its] capacity so that we no longer face these problems".
"So we're confident that this time around we're not only fixing the system, but we're doing it in a much more sustainable way than we've done in the past. Because it's not just about solving the problem we have, it's about building for the future so that the capacity we're building far exceeds what we think we need to grow like the rest of our peers grew,Mr. Hand said.
"We are doing very well, our arrears are reduced to less than two working days and [as of] yesterday there is not a single client in our system that is more than 14 days in the system.
"I think it shows how well we are overcoming the problem."
Asked what he would say to brokers who are hesitant to send clients to ANZ given its recent performance, Mr Hand replied: "Firstly, we are doing more than just trying to set our execution times . We simplify our offer. We will have promotions in the market from time to time, which will be good offers for their customers.
"But I would just say we're not pretending the job is done. We say we have made good progress. We still have work to do. We have heard the messages and we will continue to correct our processes and be firmly in the market in a sustainable way.
"So I would just say [to brokers]: 'Give us a chance, give us a try and let our actions speak for it.' put on'Don't just take our promises that we make for a certainty, test us and see if we can maintain those turnaround times.
Background to the ANZ turnaround issue
The big four banks have been suffering from prolonged delays for mortgages submitted through the third-party channel since the COVID-19 pandemic hit in 2020, with CEO Shayne Elliott having previously suggested that the blowouts affecting the channel were a symptom of the combined forces of COVID-19, responsible lending controls and heavy flows.
Indeed, according to Momentum Intelligence's monthly broker survey, Broker Pulse, the big bank hit a peak of 26 business days to make an initial credit decision in June 2020 (on average), and has consistently been among the slowest lenders to convert broker lending ever since.
Some media reports had highlighted instances where borrowers were waiting nearly two months for loan approvals, and brokers were also experiencing long delays in processing pending cases.
The delays impacted the flows and profitability of the big bank's brokers. Broker flows accounted for less than half of its mortgage flows in 1H20, but 57% recovered in 1H21 before closing the year at 56%.
Figures released at the group's annual general meeting in December revealed that home loans fell by $3 billion to $278 billion in the second half of the fiscal year.
Recent data released by APRA also noted that ANZ's owner-occupied home loan book slipped $200 million between November and December – the only homeowner loan loss reported by a major bank during this period.
[Related: Major bank appoints new GM of broker]
Annie Kane
Annie Kane is the editor of The Adviser and Mortgage Business.
As well as writing about the Australian brokerage industry, the mortgage market, financial regulation, fintech and the wider lending landscape, Annie is also the host of the Elite Broker and In Focus podcasts and The Adviser webcasts. Live.
Email Annie at: This email address is protected from spam. You need JavaScript enabled to view it.