Harry Potter Ticket Brokers jailed in UK in major sentencing with global ramifications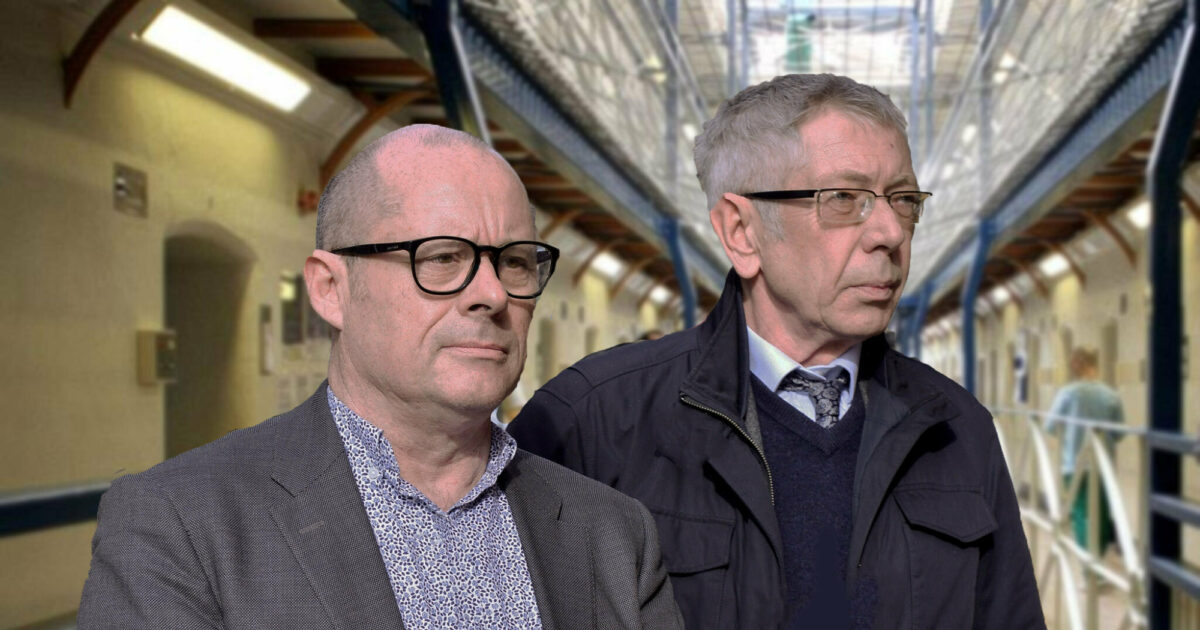 Ticket brokers Peter Hunter and David Thomas Smith have been jailed in the UK, sending the world of ticket brokers cold
Love them or hate them, ticket brokers, ticket resellers and ticket dealers have been around for hundreds of years and there's little evidence they're going to go extinct anytime soon.
Their often despised role is the final element of an effective ticketing system that maintains symbiotic relationships from the producer of the show to the ultimate ticket purchaser. Ticket brokers can also be early investors in shows that help producers risk less money in their production, but more often than not they only invest in shows where they know they'll make a killing.
Ticket brokers purchase all ticket inventory
In recent years, ticket brokers have gotten ahead of themselves by buying up all the ticket inventory they could using very unfair practices like ticket bots and spec selling. Lately there have been changes in laws and policies in the UK and USA which give ticket brokers a break and give the man on the street a better chance of getting tickets at a fairer price.
Things in the United States are finally changing for Broadway ticket buyers, but will Charles Flateman of The Shubert Organization actually allow that to happen?
Britons Peter Hunter and David Thomas Smith imprisoned
In the UK, ticket brokers Peter Hunter and David Thomas Smith, of 'Ticket Wiz' and 'BZZ' were jailed for a total of six and a half years for buying and selling tickets to numerous shows and concerts based in the UK, including Harry Potter and the Cursed Child in the West End. Hunter was jailed for four years and Smith was jailed for 2½ years after the landmark trial ended in 2020.
The pair used numerous ticket bots to purchase large quantities of tickets and were able to circumvent rudimentary controls that major ticket sources had in place to limit ticket purchases to 2 per person or even 4 per person.
The prosecution claimed the use of computer 'bots' – software that harvested tickets 'en masse', thereby keeping tickets away from genuine music fans – constituted fraud and the jury agreed with them.
Conviction, appeal and sentence
The duo's initial sentencing came in February 2020 at Leeds Crown Court in the UK, where they were found guilty of two things: using ticket bots to purchase tickets and not telling ticket buyers that their tickets could be canceled if the main ticket source found out what they were doing.
Their subsequent appeal against that conviction was dismissed in November 2021 and the couple are currently serving time at HMP Wakefield Prison.
Wakefield is Britain's most notorious men's prison and has been nicknamed 'The Monster Mansion' due to the number of high profile and notorious criminals housed there. New white-collar criminals Hunter and Smith are now locked up with hard-line criminals that include pedophiles, rapists, and killers.
Ticket brokers ran the ticket empire from home

The ticket brokerage duo ran a business that used nearly 100 different names, 88 physical mailing addresses and more than 290 email addresses to evade restrictions put in place on major ticketing platforms that limit the number of tickets purchased per one person per day. The duo made over $16 million in profits on a variety of shows, including Ed Sheeran and Harry Potter and the Cursed Child.
The pair would then sell the ill-gotten tickets on secondary ticket sites like stubhub and viagogo at significantly higher prices. In one instance, the pair purchased over 750 tickets to Ed Sheeran's concerts and offered the $75 tickets on viagogo for $7,500 each. For the Harry Potter West End show, they bought 8000 tickets and sold them at a profit margin of 400%, a huge profit margin by any standard.
The duo contests on appeal: "Is capitalism now a crime?"
While the Hunter and Smith duo operated a somewhat unethical business, it appears they did so within certain confines of capitalism, where anyone is free to buy and sell any item without government oversight. Where the UK government got them was that they used ticket bots and bulk ticket buying software to hide their purchases, which has been a crime in the UK since 2011.
The duo also failed to tell their ticket buyers that they had breached the main sellers' terms and conditions, making the tickets subject to cancellation. They were found guilty on both counts by the British court.
Spec Selling (or sale of tickets on speculation)
It is alleged that the UK defendants also engaged in other fraudulent ticket exchange practices by listing tickets on secondary ticketing websites that they did not purchase and own . This is known in the UK and US as "Spec-Selling" and is common practice among ticket brokers.
Speculative selling is similar to short selling in the stock market, but in reverse.
In spec selling, you're selling something you don't own. In short selling, you sell something on the open market that you think will fall in price – you don't own the item but borrow collateral against it. You then buy the stock later at a lower price, pocketing the difference after paying off the original loan.
The duo were found not guilty of the special sale charge as there is no explicit law against it and it was not found to be fraud.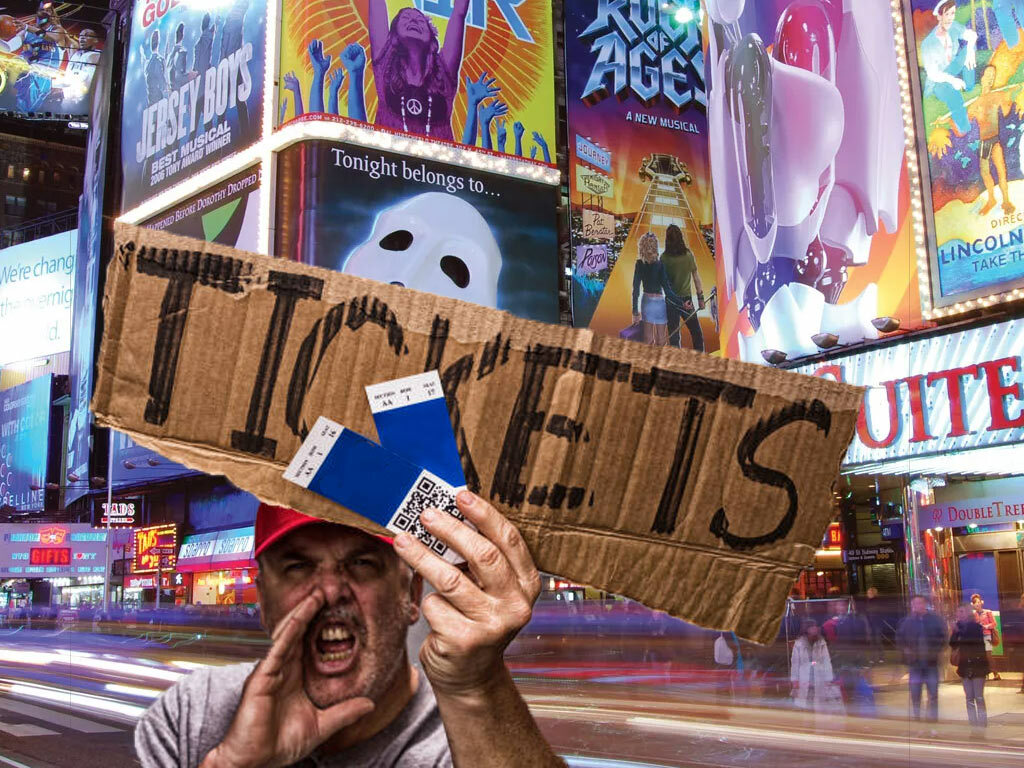 Main Ticket Sellers Conflict of Interest
In the breakthrough case, it seems immaterial that none of the ill-gotten tickets were actually cancelled, as the primary ticket sellers have a vested interest in the success of the ticket brokers, with many primary ticket brokers owning ticket brokers, which is a major conflict. interest, but still not illegal.
Show producers often donate tickets to ticket brokers and share the profits from the sale

In the United States, a big fly in the ointment of Broadway ticket sales is that show producers often donate tickets to ticket brokers and split the profits. In the case of the UK, a secondary ticketing website had also helped Hunter and Smith by providing them with a barcode scanner so they could generate barcodes used for the resale of digital tickets.
It is clear that show producers, theater owners, primary ticket sources, secondary ticket websites, venues and ticket brokers are all in bed together and the consumer is unlikely to get tickets at a fair price. The Hannah Montana The ticket debacle of 2007 showed how dirty the underbelly of the ticket industry is and yet there are still no laws to stop some of these unethical practices of unethical holds and undisclosed ticket routing.
The names on the tickets would have solved the problems
Show producers and major ticket sellers know full well that they could have solved the ticket broker problem long ago by putting names on tickets and requiring government ID at the door. They choose not to because they actually need note brokers to run the market, but then vilify them when they go overboard.
Like the scene in Scarface where the Fed agent says "Don't go too far Tony", but Tony can't control himself and the ticket brokers are seduced by the millions of dollars of easy profit and always go too far .
How It Happens on Broadway in New York
Clearly New York State Governor Hochul was following this lawsuit in the UK and recently signed into New York State law similar controls on ticket brokers, including banning banknote scalping robots. Hochul got a little confused and also banned free ticket sales in the state, which isn't even a problem yet, but her heart may be in the right place.
As she weighed her decision, she may have realized that the US is more about free trade and unlike the somewhat socialist UK, where they can tend to steer clear of capitalism if they could. , she had to let the free market sort things out.
New York State Governor Hochul Signs New Ticket Laws
The downside is that Hochul's new laws are only good in New York State, so ticket brokers from other states can still operate across state lines without fear of prosecution, until until these laws are adopted at the federal level.
Governor Hochul isn't done yet as she promises to put more laws on the books to protect consumers from themselves and ticket broker malpractices, but she's also monitoring government excesses in free markets. .
Charles Flateman of The Shubert Organization did not return calls seeking comment on this article.