Hines buys property management company Helix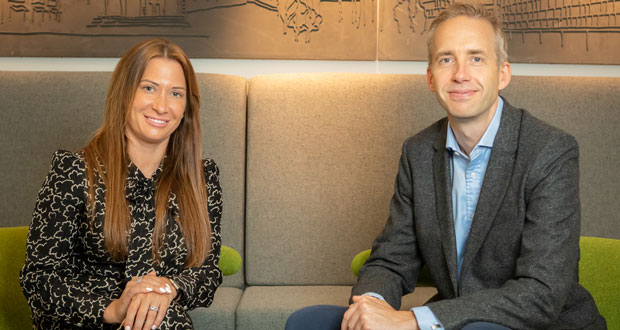 International property company Hines has agreed to acquire Helix, one of the UK's leading commercial property management companies.
The acquisition, which is subject to FCA approval, signals the launch of Hine's new customer-centric, experience-driven operations and management services platform in Europe.
Based in London, Helix has a dedicated team of 60 professionals providing the full range of property management services, managing a UK-wide commercial property portfolio, covering all asset classes, which is valued at over £3.5 billion.
The two companies already have a close and long-standing relationship developed over the past 10 years, with Helix providing property management services to the majority of properties in Hines UK's portfolio, including 20 Old Bailey, 7 Soho Square and Atlas House in London, alongside all assets of the Hines European Core Fund (HECF), Hines European Value Fund (HEVF) and Hines Global Income Trust (HGIT). Additionally, Helix manages other well-known assets such as The Ark, 6 Bevis Marks and One Westferry Circus.
Operating from its offices in London's West End, Helix will form part of the wider Hines business, continuing to serve its large, high-quality customer base, alongside assets owned by Hines.
Led by Amy Soar, Helix's board and management team will remain in place, with Hines director Ivan Harrison transferring to Helix to take on the role of chief operating officer in the UK, to facilitate the integration of the two companies.
Helix owner Robin Fell, who founded the company 25 years ago and led its growth during that time, will retire from Helix upon closing of the deal.
The acquisition represents an important step for Hines in Europe as it expands its management and operations services offering. The new platform will provide an enhanced user and customer experience focused on freeing occupants from the inefficiencies of multiple service providers. Hines will offer a comprehensive end-to-end service covering construction procurement, mechanical and technical engineering, facilities management, building maintenance, energy performance monitoring, asset and risk management.
In addition to its UK growth plan with the acquisition of Helix and the ongoing housing operations platform, including the student accommodation brand, aparto, Hines also offers an ambitious growth strategy. through its European network. Its French, German, Italian and Nordic teams are actively recruiting to secure senior management services and operational talent to support the platform's organic growth across Europe. This complements a strong offering already in the Netherlands, operating logistics assets and developing student and build-to-let businesses in the UK, Ireland, Italy and Spain.
Lars Huber, CEO Europe at Hines, said: "This important acquisition represents the springboard for the launch of our management and operations services platform across Europe. Providing the best work and life experience for our clients has always been our philosophy, but at the dawn of a new era of real estate driven by technology, well-being and ESG, we are delighted to recalibrate and expand our offering.
Ross Blair, Senior Managing Director and Country Head of Hines UK, said: "Helix is ​​a well-established, blue-chip property management company that we have come to know, trust and respect over many years of working together. The combination represents a logical evolution for the two like-minded businesses, and there is a strong alignment with our values, ethics and service-oriented work cultures.We are excited about what we can offer our customers.
Amy Soar, CEO of Helix, said: "Being part of the Hines family, one of the largest and most respected names in global real estate, represents a positive and exciting new chapter for our business. The move represents an excellent choice for Helix and our clients, as we can offer a more holistic approach, with the possibility of accessing a wider range of services, skills, knowledge and expertise from a world leader. We look forward to exciting and successful times ahead.
Last-mile customer engagement is not out of reach
"Customer engagement" has become a buzzword in the facility management industry. Typically, it's talked about as something radical and transformative — which can make it expensive, intimidating, and overwhelming.
While customer engagement can be transformative for service providers, it's not out of reach. It's the surprisingly simple secret ingredient in your recipe for standing out, streamlining operations and satisfying everyone involved.
Localz has produced a free e-book on how you can make last mile and all day service awesome.
To download the eBook, click here.