Launch of a new brokerage group cooperative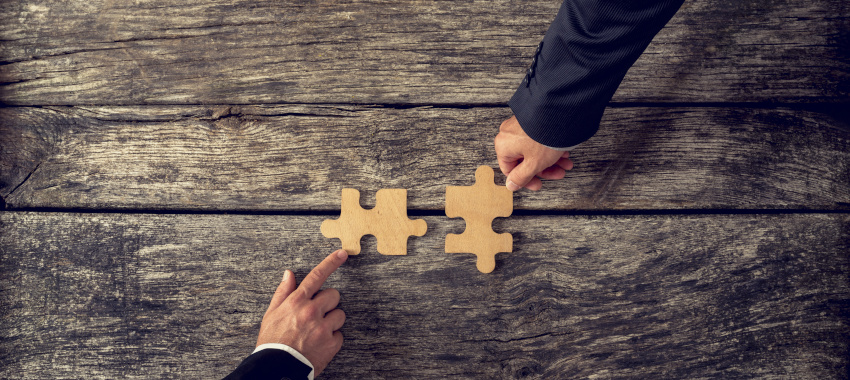 Two brokerage groups have formed a new cooperative venture, the Co-Active Finance Group, to help groups and sub-aggregators benefit from economies of scale.
Purple Circle Financial Services and Mortgage Australia Group have announced the formation of a new cooperative venture, Co-Active Finance Group, which aims to provide services to mortgage brokers and sub-aggregators.
The cooperative – which has over 200 members combined – was formed to help smaller brokerages and sub-aggregators gain economies of scale and the financial benefits and operational efficiencies that come from sharing services such as compliance support, customer relationship management (CRM), white label loan products, loan processing, virtual assistants, para-brokering and mentoring.
Noting that several brokerage groups and aggregators have recently merged and acquired other parties to benefit from economies of scale, Frank Paratore, Director of Financial Services at Purple Circle commentsD: "Rather than doing this through one party buying the other, it is simply the two businesses coming together under the cooperative umbrella."
Mortgage Australia Group Director David Ham added: "When you compare the overhead required to run a successful financial brokerage group, you realize we are all struggling with the same duplicate costs. Mortgage brokers are under increasing time and financial burden, and by pooling our resources, we can minimize these costs for our members while improving their value proposition to all of their clients.
While the cooperative brands will continue to operate as individual entities, it is hoped that by forming the cooperative, the nonprofit could eventually become an independent aggregator owned by its members.
Mr. Paratore said, "While initially the not-for-profit enterprise shares margins and cost reductions with [its] member groups, the strategy and vision is to enhance the scale, profitability, independence and equity value of each stakeholder.
"The intention is that in the longer term there will be other larger brokerages or sub-groups/sub-aggregators that will also join the cooperative. We understand that the industry we're in is very much about distribution and getting numbers, getting brokers for growth.
"Independently, there are bigger barriers to growth, but as a collective and as a group, those barriers are mitigated or removed, and people can share the slack along the way… So you can continue to manage your own businesses. as it is now, but group services are where you can potentially gain operational efficiency or financial benefits as a co-op. »
Mr. Paratore gave the example that while it may be difficult for a brokerage group of 40 brokers to access a white label product, it is more feasible for a group of more than 200 brokers.
"We want to grow the co-op in terms of distribution (from a numbers perspective), to provide fair and equitable value to group members," the Purple Circle director continued.
"It's really about giving brokerages and sub-groups a platform with the intent that they'will get better margins because they're going to share some of the financial benefits. So if there is'is something we can bring to the table that'It's better and we can get it cheaper because of our bulk buying power, the profits are going to accrue to the members of that co-op, unlike, historically, the aggregators who keep the margin.
"The longer-term game here, without mincing words, is for us to be our own independent aggregator… It'its strategic ownership in an aggregator. So let'I say it's 10 companies coming together, they will have ownership and control of what this aggregation company will look like in the future.
Purple Circle Financial Services Director Greg Pennells concluded: "Our mission is for Co-Active to become a beacon for every non-major brokerage group in Australia and for every member to experience sustained independence, strategic ownership in a large company, increased profitability and all. while providing their members with an unparalleled range of support and services.
It is expected that the co-op will look to launch its own mentorship program for members in the near future.
[Related: MoneyQuest acquires Buyers Choice]
Annie Kane
Annie Kane is the editor of The Adviser and Mortgage Business.
As well as writing about the Australian brokerage industry, the mortgage market, financial regulation, fintech and the wider lending landscape, Annie is also the host of the Elite Broker and In Focus podcasts and The Adviser webcasts. Live.
Email Annie at: This email address is protected from spam. You need JavaScript enabled to view it.