Mooney brings years of experience to Moon Property Management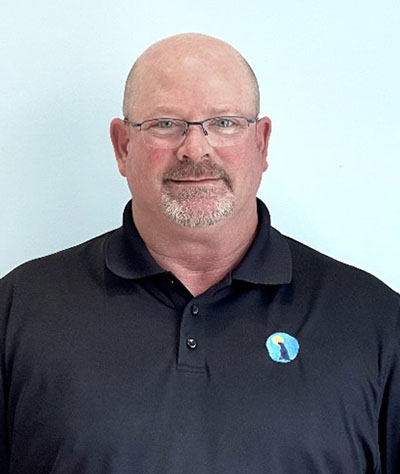 Moon Property Management is owned and operated by Raymond Mooney, former longtime facilities manager of the International Polo Club Palm Beach. His expertise includes over 25 years of turf management and over 20 years of facility and property management.
"Wellington properties are unique. Many properties are designed to support equestrian activities aimed at the highest levels of competition, in show jumping, dressage and polo," he said. "These properties require special maintenance to protect horses and minimize injury to equine athletes. MPM offers experienced and reliable turf and property management in Wellington. We guarantee quality and reliable service to those who want the best while being sensitive to cost and budgetary realities.
MPM services include complete property management such as grounds maintenance, building maintenance, turf management, project management, event planning and execution, and more. Grounds maintenance includes mowing, trimming, weeding, edging, nutrient and pesticide programs. Building maintenance includes scheduled cleaning, pressure washing, painting, fence repair, HVAC repair, plumbing repair, and many other small building repair needs.
Turf management is one of MPM's strongest areas of expertise. Mooney has managed over eight polo fields for over 15 years and has prepared grounds for over 1,800 high goal polo matches. The fields were also used for soccer, lacrosse, field hockey, football, and various other uses. "When I started maintaining polo grounds, maintenance was antiquated compared to maintaining golf courses and sports grounds," Mooney said. "I have brought a higher standard of maintenance to the polo grounds and provided a superior playing surface. Many polo grounds in and around Wellington have adopted the same management programs.
He noted the differences between golf turf and equestrian turf. "I found out early on that maintaining polo grounds was a separate set of priorities for equestrian turf management versus golf turf," he said. "Safety is the top priority in equestrian turf, and it's not something turf managers typically think about when managing golf turf."
If a golfer misses a putt because the green doesn't suit him, so be it. If a horse falls on the turf, it could cause serious injury to horse and rider. "Safety and support are the top priority for equestrian turf, followed by playability and usability, then aesthetics," he said.
Mooney's project management and golf turf experience is enhanced by his long tenure as a golf course superintendent. He was project manager for the renovation of the Wanderers Club. "We had a strict budget and schedule for the Wanderers Club project," he said. "I led the project to finish on time and on budget."
With a bachelor's degree in accounting and an MBA, Mooney's background is a powerful tool for managing properties because understanding finance is important. He has extensive experience in project management and supervision of subcontractors and suppliers.
Mooney, a Wellington resident, regularly sits on the boards of the Neil S. Hirsch Family Boys & Girls Club and the Western Communities Football League. "I love Wellington and have made lots of friends here," he said. "I believe in helping and giving back, and I love doing that with all the good people involved."
Moon Property Management LLC is locally owned, licensed and insured. To learn more, visit www.moonpropmanagement.com.