WCA Board grapples with Property Management Services Committee issues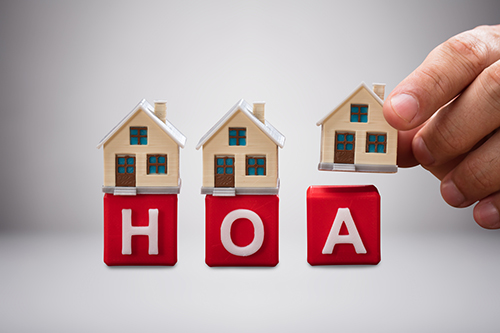 At the June 9 WCA board meeting, tensions erupted between two directors over issues related to a committee set up to investigate the services offered by other association management companies.
The reunion, however, also saw the endorsement of three Tijuana Flats-hosted pool parties at West Park Village over the summer.
The meeting opened with a residents' forum where a homeowner expressed concern over an infraction notice for planting a magnolia shorter than the six-foot minimum requirement. Manager Dale Sells, who usually reviews violations and appeals for the council, encouraged the resident to continue communicating about it.
Sells then opened the meeting by saying he wanted to amend a motion passed last month to address the strong recommendation of Westchase voting members in May that the Westchase Community Association (WCA) board tender the contract. management, whose term with Greenacre Properties (GPI) runs until the end of next year. Based on reading the minutes and subsequent communications, Sells said a motion for clarification regarding the property management services committee, established last month, would be helpful. While he voted against the bidding for the association's management contract in February, arguing at the time that it should only be done if the relationship broke down, Sells also said: "For memory, I am not opposed to making a call for tenders."
Sells then made a motion regarding the committee, which the board created last month instead of a bidding process after VM's recommendation. This committee is headed by director Eric Holt, a strong proponent of contract award. Sells' motion recreated the committee to gather information on the services provided by association management companies, including GPI, and highlighted the need to contact companies with experience managing communities as large as Westchase. . He also asked the committee to contact associations of a similar size to explore the levels of service they currently receive. The motion also called for the committee to report back to council by October, giving council ample time to decide on the next step.
Given Westchase's uniquely large size, the motion's requirement, if read restrictively, could significantly reduce the number of management companies surveyed as there are only a few associations in Tampa Bay as large as Westchase.
WCA President Shawn Yesner responded that he did not understand how the motion differed from the one passed in May. He also asked Sells why October was the goal.
Sells replied that four months should be sufficient to collect the information.
Holt replied, "I don't think an amendment is necessary." Insisting that the due date be extended from October to December, he added: "I think it will take longer than that to do a good job." He pointed out that the committee had to deal with members' summer holidays and said he felt the deadline was arbitrary.
Sells replied that he preferred to set a target for October and then postpone it to November or December if necessary. He added that his motion remained unchanged.
After a tense back-and-forth, with Holt's voice rising, director Blakely Echeverry suggested a November compromise.
Ultimately, with Holt reassured by other board members that the due date could be extended if the committee needed more time, Sells' amended motion passed 6-1, with only Yesner opposing. . "I don't think the motion clarifies anything," he explained.
After the trustees unanimously named John Mogge to the changes committee, Holt, as chair of the budget committee, asked the board to support a free review of the association's IT services by IT Support Guys, which is owned by a resident of Westchase. The aim would be to seek greater efficiency and cost savings. A motion authorizing the review passed unanimously.
Holt, as chair of the property management services committee, then sought board approval for the remainder of his committee members, which he said he preferred to be limited to seven members due to difficulties in plan and organize large meetings. In addition to himself, WCA manager Jim Brinker (who has made clear his opposition to the bidding for the management deal) and Stockbridge replacement Joe Odda (who is a supporter of the bid ), Holt said seven residents had volunteered for the committee: Woodbridge VM Rick Goldstein (At the VM meeting, Goldstein expressed support for exploring service levels but ultimately maintaining GPI as WCA's management company), as well as Terrance Maloney (likely a supporter of the bid), Charles Stephens of Chelmsford (who voted against the VM's motion recommending a bid process), West Park Single Family Homes VM Mary Griffin (a supporter of undertaking a bidding process), Gina Coutras of Glencliff (who advocated bidding on the contract) and residents John Mogge and Jack Maurer, who took no public position on the matter.
After speaking to everyone interested, Holt said he recommends appointing Griffin, Coutras, Mogge and Maurer to the committee.
Stating that he agreed with the nominations of Coutras and Griffin, Brinker said, "I think Rick should be one of them."
Holt then mentioned Mogge and Maurer's property manager experience and Coutras' financial background, but said he didn't want to get into a discussion about why he refused to pick someone. (Goldstein was in the audience, along with Griffin and Odda.) "I just felt that John and Jack had outstanding resumes." He asked that his recommended group be approved unless the administrators felt someone was not fully qualified.
When manager Joaquin Arrillaga asked if he would consider eight members, adding that he supported Goldstein's nomination, Holt replied that he would like to avoid an even number, but if only one was preferred, he would prefer six to eight members. Arrillaga stating that he would support Holt's recommendations, the motion approving the four recommended committee members passed unanimously.
Board members then heard fine appeals from two homeowners, related to discolored fascia and visible air conditioner. They offered to reduce the fines imposed by 90% if both owners complied at the next council meeting.
Trustees then voted to change the rules for estate sales, adding that sale signs could only be placed in front of the property and at the entrance to the neighborhood. They also voted to accept the resignation of Ken Blair as Glencliff's chief financial officer and replace him with Alex Parent.
Trustees also voted 6-1, with Holt opposed, to pass new rules for banners on tennis court fencing, and unanimously backed a motion to donate the old water coolers from the association with a non-profit organization.
Director Arrillaga, who as a member of WOW appoints the WOW Board of Directors, then announced that he planned to appoint resident Steve Splaine to the WOW Board, which was unanimously approved by the WCA Board of Directors.
The trustees then voted unanimously to allow their legal counsel to also bid on the work of the sub-association representing Woodbridge.
Trustees also unanimously passed a motion accepting Tijuana Flats' offer to host a Tijuana Flats Bash at the West Park Village Pool on Saturday, June 25; Saturday July 16; and Saturday, August 6. Events will include a free taco with fries and a drink as well as live music, games, giveaways and a chance to win a gift basket.
Director Brinker also thanked everyone who helped make the WCA's 30th anniversary party a success and said the board would likely hold similar annual events in the future.
In the closing actions, Director Sells briefly raised an issue with Director Holt's email to Westchase voting members regarding the potential management contract offer and faulted Holt for expressing an opinion above a signature line mentioning his position on the WCA Board of Directors. Holt, however, cut the matter short, saying he thought Sells should take the matter up privately with him.
After the meeting closed, Sells gave the WOW reporter a copy of Holts' emails, dated May 3 and March 28. Addressed to about half of the VMs, the emails advocated that the VMs request that the discussion about submitting the Association Agreement be added to the VMs. ' May meeting agenda. In the emails, however, Holt stressed that the application process did not imply that the association intended to get rid of GPI. At the subsequent May meeting, the VMs voted overwhelmingly, 20 to 4, to advise the board that it should undertake a bidding process. When the WOW reporter discussed the email with Holt after the meeting, Holt said he felt he had done nothing improper. He added that as an elected person and accountable to the VMs, he felt it was entirely reasonable to solicit their input.
Directors adjourned at 8:19 p.m.
By Chris Barrett, Editor