Why brokers can – and should – support health equity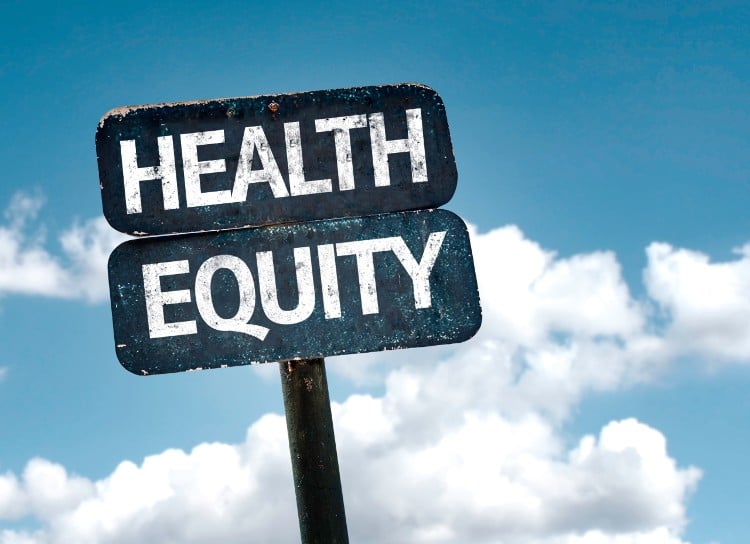 Right now, inflation is soaring in the United States, with no signs of slowing down any time soon. In fact, it rose 9.1% in June — even more than expected — and its effects are hitting low-income Americans the hardest. This is especially true for the cost of health care, which is expected to rise 6.5% in 2022, according to the PwC Health Research Institute. The result? Widening health disparities in a health care system that already disadvantages most Americans.
Rising labor and supply costs are causing health care prices to rise, a trend that was predicted in 2021 and will hold true in 2022. Rather than rethinking their health care offerings, many employers pass on these rising costs to employees. While those with higher salaries may be able to better absorb these costs, the same cannot be said for low-income or middle-class employees. These workers, many of whom are paid by the hour, are seeing their wages eroded by rising costs, preventing them from covering basic needs like food, housing and childcare.
Options are limited for the majority of American workers who obtain their health insurance through their employer. High Deductible Health Plans (HDHP) and Preferred Provider Organization (PPO) Plans are characterized by high premiums and deductibles, hidden and unpredictable payouts, minimal support, and a lack of transparency to understand the usage and cost factors. For workers on these types of plans, even the slightest increase in their costs could mean choosing between food and a life-saving prescription drug or a much-needed doctor's visit. Today, many employees choose to skip treatment or forgo health care benefits entirely to save money. And those who decide to go ahead often find themselves in debt without having the means to get out of it easily.
However, smart employers rise to the challenge and take decisive action that prevents employees from incurring more costs. Savvy employers know that providing affordable benefits is key to attracting and retaining talent, and they want to reduce the burden on the most vulnerable.
An increasingly popular solution is referral-based pricing (RBP). Unlike traditional PPOs, which focus on the chargemaster rate quoted by the provider, RBP focuses on the actual cost of services or a benchmark like Medicare plus a reasonable profit. As an added benefit, the best RBP vendors will manage communication with vendors when balance bills occur, so all the employee needs to do is provide all the information necessary for resolution. At a time when employers are eagerly looking for cost savings, many of those who switch to RBP are seeing a 15-30% reduction in their annual healthcare expenses.
As they begin to review next year's health insurance plan offerings, it's important for benefits advisors to understand their clients' employee populations and the impact that a rate increase could have on them. For example, incurring more health care costs could lead to medical debt or long-term health issues for employees who are unable to receive affordable preventative care. Moreover, they must take into account all the current challenges that their customers are facing. Remember, while it's a cause for concern, inflation isn't the only factor at play. Companies are also facing recruitment hurdles, largely because employees no longer consider plans healthcare that require them to share costs as a benefit of work.
Employers, with the help of brokers, have the power to ease employee fears that a trip to the doctor or the ER could break the bank. Implementing a change like moving to RBP helps attract and retain talent with more affordable plans, saves employees money and access more affordable care, and supports ongoing efforts to ensure health equity for all Americans.
Steve Kelly is a recognized expert in the insurance, benefits and risk management industries. He is currently President and Co-Founder of Imagine360, the leading provider of employer-sponsored health plan solutions that offer significant savings and concierge member support.