Why local governments partner with brokers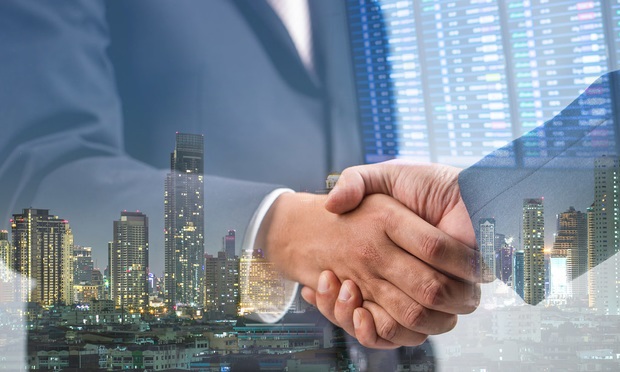 Local governments are increasingly partnering with the private sector to take advantage of new real estate opportunities. Ken Krasnow, vice president of institutional investor services for the Florida market at Colliers, has worked closely with municipal governments for years and says municipal governments are increasingly turning to brokers for advice. on real estate projects.
Population growth, job growth and corporate relocations to emerging markets, such as Florida, are fueling the trend. "These trends have been like rocket fuel for these municipalities. Now they have the opportunity to capitalize on some of the macro trends and they can look at new projects," Krasnow told GlobeSt.com.
More than two decades ago, American companies also began partnering with industry experts, and today it is commonplace. Krasnow anticipates the same trajectory with cities. "While the companies were in the real estate business, they weren't really efficient in the real estate business," he says. "They have started the process of outsourcing and finding strategic partners to effectively manage their real estate portfolio. It's about leveraging the private sector to effect change in their communities. »
While the trend is gaining momentum, Krasnow admits it's been a long time coming. "It was a slow process. People see other cities or counties having a measure of success, and they look at how they can build on that as well. It's a growing trend, and I think we're only at the beginning," says Krasnow, noting that the trend is not limited to governments but also to any entity that operates in the public domain, from municipalities to universities and hospital systems.
Krasnow worked closely with the city of Fort. Lauderdale for the past six years, but has recently responded to inquiries from other city and county governments in Florida and other states. He has advised on projects like the Port Orange Riverwalk District, a waterfront development. According to Krasnow, these cities are most often looking for a large-scale market campaign. "The bidding process only gets a limited audience. When they partner with a team like Colliers, they benefit from an extensive and comprehensive marketing program," says Krasnow. "Suddenly there are more eyeballs and interests paying attention to these projects."
In addition to brokerage services, Krasnow says there's a lot of education that goes on to understand a site's potential, as well as understanding what's not possible. "Sometimes, an elected official or the municipality has a vision of a project that does not necessarily correspond to the realities of the market," he adds. "There's a complete disconnect between realistic expectations and unrealistic expectations, and that's one of the reasons many projects don't get fully realized. We spend a lot of time working with the city to make sure we understand their vision and bring market reality to the city so that expectations are managed from the start. »